Welcome to the College Station High School ENCORE website!
We are the booster club for the CSHS Orchestra.
Please join us at one of our meetings, fundraisers, concerts, and social media to help support our talented musicians.
This year your help is needed more than ever! Through the hard work and efforts of Mr. Hooper and all the orchestra students, both orchestras have earned an invitation to perform at Carnegie Hall in New York City this coming Spring. This would be the third time in the school's history and we are all proud and excited of this achievement. Mr. Hooper, student leadership, and ENCORE members have already started working on making this amazing learning opportunity a reality, but these efforts only account for a fraction of the planning and work needed to make this trip possible. ENCORE is asking for an "all hands on deck" approach from all parents to make this happen. Please visit our "About ENCORE" and "Suppot Us" tabs to find way to make this goal a reality.
---
You can donate to our Booster Club or you can check out other ways to support the CSHS Orchestra https://cshsencore.com/ways-to-help/
Orchestra & ENCORE Calendar
To add this calendar to your other Google calendars, click on the plus sign (+) in the bottom right-hand corner of the calendar above.
---
KEEP IN TOUCH & SOCIAL MEDIA
Twitter page: https://twitter.com/CshsEncore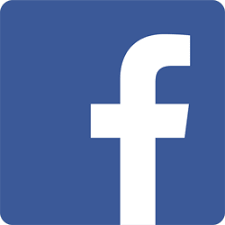 CSHS ENCORE- CSHS Orchestra Booster Club:
https://www.facebook.com/CSHSENCORE/
You can CLICK THE BUTTON below to donate directly to ENCORE using PayPal's secure payment:
---
---
ENCORE MEETINGS
ENCORE member monthly meetings: 2nd Tuesday of each month.

Join us for an ENCORE meeting and meet orchestra families, get updtes and ask questions about the year ahead in orchestra and ENCORE, and help make decisions on how we support the orchestra. We will have treats and SOCIAL time perfect for asking all those questions and meeting each other following the meeting.

Support the orchestra by joining ENCORE booster club. We'd like ALL orchestra families to join. The cost is just $20 per family each year and it's easy. You will get most updated information via emails and our social media. This is a great way to be informed of your students' orchestra events!
---
ENCORE Membership
Please join us to support the CSHS ENCORE. If you are not sure whether or not you have paid the current due, please refer to the Current ENCORE Members page on top of this HOME page for update.